Stop and smell the roses.
We are a small women run business creating one of kind heirloom garments from vintage and antique textiles. We run small batches and list new items every week. Our brand is all about slowing down, honoring the past and living in the moment.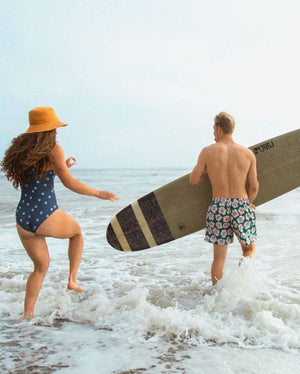 Shop Swimwear!
Eco-Friendly Swimwear for the whole family! Our Swimwear is made from 100% recycled materials and offers UV 50+ sun protection.
Click here
Join us in our fight to save Mother Earth
Let's End Fast Fashion
The fashion industry is the second biggest pollutant next to the oil industry. It is up to us to put an end to this. And that means investing in clothing that was made with the Earth in mind.